1999 - 2000 - 2001 - 2002 - 2003- 2004 - 2005 - 2006 - 2007 - 2008 - 2009 - 2010 - 2011 - 2012 - 2013 - 2014 - 2015 - 2016 - 2017
Projects > Projects 2011
Projects 2011
NSGB
National Société Générale Bank, one of the largest private banks operating in Egypt, was established in 1978 with a focus on corporate banking. With a long-term plan geared towards satisfying its customers, NSGB expanded its retail services. selective development of its core activities, today NSGB has 140 branches covering 26 governorates, 280 ATM and more than 3,700 banking professional.
Type of Network & Supplies:
Renovation of the following old branches :

• Establishment and installing all network equipments related to the following new branches :

1. El Shekh Zaied Branch.
2. Zaker Hussien Branch.
3. Syria Branch.
4. ElSudan Branch.
5. Bab el Sharaya Branch.
6. ElTeraa el Bolakia Branch.
7. grand beach Branch.
8. East Port Said Branch.
9. Trianfe Branch.
10. 10th of Ramadan Branch.
11. El Mahkama Branch
12. Moharam Bay Branch
13. Badr Branch

1- Mahata Square Branch
2- New Maadi Branch
3- El Nasr Branch
4- El Maadi Degla Branch
5- Mokatam Branch
6- Courniche El Maadi Branch
7- Portsaid branch
8- Damitta Branch
9- Gameat El Dowal Branch
10- Shehab Branch
11- Dokki Branch
12- El Msaha Branch
13- El Aguza Branch
14- Sphinx Branch
15- Sudan Branch
16- Faisal Branch
17- Haram Branch
18- Nasr El Din Branch
19- Wadi El Nil Branch
Website
www.nsgb.com.eg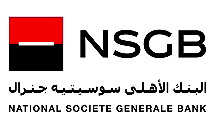 AEDCO
Arab Engineering & Distribution Company (AEDCO) is a Joint Stock Company, organized and existing under the laws of the Arab Republic of Egypt
Established in 1975, AEDCO – with more than 35 years of success and experience – acting as representatives and local partners to Multinational Companies. AEDCO's activities are channeled through five commercial departments.
AEDCO, on behalf of its Principals, has secured contracts for several billion dollars in the Egyptian market since its foundation.
AEDCO is committed to expanding its activities to meet the challenges of the 21st century and will continue to represent a number of well known and reputable Manufacturers and Corporations
Type of Network & Supplies
1- maintenance contract :
a- delivery maintain the it system most the delivered are special order related to Xerox products "hp" and Xerox toner and hp work station.
b- installation the network in the site it is
www.aedco.com
www.aedco.com.eg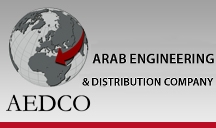 Johnson Control
Our Businesses is Building Efficiency & Automotive Experience & Power Solutions
Johnson Controls started in 1885 in Milwaukee, Wisconsin by Warren Johnson, inventor of the first electric room thermostat.
Type of Network & Supplies
• Alas… This isn't a TV. Maintenance protects the substantial investment you have made, and will prolong the life of your digital projector and its lamp.
Your projector is a piece of electronic equipment – full of circuit boards. The boards and the projector lamp create heat. The projector is cooled by air pulled from outside through a filter. The filter protects the delicate electronics from dirt and dust. When the filter clogs with dust, the projector cannot cool effectively. The consequence of overheating is expensive, resulting in diminished lamp life and cooked circuit boards and panels. While the lamp is replaceable, the damage to boards and panels is irreversible.
This is the service that we do at every maintenance date :
• Cleaning of panels
• Circuit board check
• Lens cleaning
• Fan lubrication
• Filter Cleaning
• Lamp Life Check
Website
www.johnsoncontrols.com/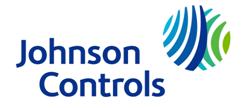 El Hoda Group
Is a Partnership Company, organized and existing under the laws of the Arab Republic of Egypt
Established in 1992 , EL HODA GROUP – with more than 20 years of success and experience – acting as electro mechanical contractor and supplier for many of Multinational Companies. EL HODA GROUP's activities are channeled through three commercial departments.
EL HODA GROUP, on behalf of its Principals, has secured contracts for several Million dollars in the Egyptian market since its foundation.
EL HODA GROUP is committed to expanding its activities to meet the challenges of the 21st century and will continue to represent a number of well known and reputable Manufacturers and Corporations.
Type of Network & Supplies
Full setup and Supply for the first New building in Maadi Cisco Aeronet products family and HP Servers & workstations b- installation the network in the sit e it is www.elhodaproup.com
Website
www.elhoda-group.com/

INTEGRATED CONSULTATIONS
In 1958 the company was first established as an Architectural office between the two partners Dr. Arch. Abou Zeid Rageh and Arch, Hassan Anwar. Later in 1985 the office was converted to a share holding company and was given the name "Integrated Consultations " The company was registered as a specialized consultant in the field of planning and executing hospitals and industrial buildings. Integrated Consolations has designed tens of hospitals of all kinds and sizes such as University Hospitals, Teaching Hospitals, General Hospitals, Private Hospitals. The company has also designed many clinics and health units, which made it a pioneer and a leader in this very specialized zone. There are many contracts with main authorities and establishments interested in building hospitals and managing them such as Ministry of Health, Ministry of Defense, Universities, General Authority for health Insurance and curative institutions. As an example of hospitals designed and executed by our company: Galaa Family Hospital, Airport Road (Armed Forces), Pyramids Hospital (curative institution), teaching hospital (under construction) Azhar University, Assiout.
Type of Network & Supplies
• Deliver & maintain the IT System for the main site and Oil fields
Most the delivered equipme

Smart Villages Company
Founded in 2001 to lead and foster branded chain of Technology clusters and Business Parks on the local and regional level. Smart Villages Company is a successful model of "Public Private Partnership- PPP" investment model, with 80% ownership to the private sector and 20% to the Ministry of Communications and Information Technology. The Company's main objective is to offer a hassle free business environment through which creativity, innovation and business development are enhanced, in addition to creating synergies between the park's community.
Type of Network & Supplies
• Deliver & maintain the IT System for the main site and Oil fields
Most the delivered equipme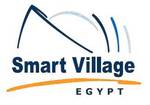 FACT FINANCIAL ADVICE
Founded in 1999, FACT offers diverse finance and investment advisory services to support the core needs and objectives of its clients, whether in start-up, early development or expansion stages, including.
• Capital raising through strategic, financial investors, or capital markets
• Project and corporate finance through banks, non-bank financial service providers, or capital markets
• Mergers, acquisitions, and divestitures advisory
• Financial engineering & restructuring, including debt packaging, negotiations, settlement & refinance
• Corporate Strategic Positioning • Corporate Restructure & Turnaround
• Solicitation of Partners and/or Strategic Allies
• Business development services to companies seeking expansions domestically and/or internationally
• Conceptualization and Investment advisory services to green field projects, corporate startups (of regional or international origins) in Egypt, Libya, Sudan, and most MENA countries
Type of Network & Supplies
• Deliver & maintain the IT System for the main site and Oil fields
Most the delivered equipme
Criminal Justice Management Project
Type of Network & Supplies
• 1- delivery special order related to and installation :
A- Dell and HP Ram module
B- HP server
C-Dell and Lenovo and HP note book special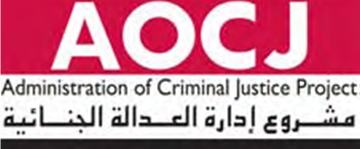 Multifruit BSC
The Natural Source for AHAs AT THE LEADING EDGE OF COSMETIC TECHNOLOGY Cosmetic Properties Multifruit® BSC is a concentrated blend of five botanical extracts: bilberry, sugar cane, sugar maple, orange, and lemon. These extracts contain several naturally occurring alpha hydroxy acids. Alpha hydroxy acids have been shown to promote smoother, younger looking skin by increasing the rate of cell renewal. Alpha hydroxy acids (AHAs) have been used in skin care for many years. At first, they were used mainly by dermatologists as skin peeling and moisturizing agents. It is only recently that cosmetic companies have .discovered . AHAs and their almost miraculous activity. Since that .discovery., many companies have introduced AHA products to their skin care lines.
Multifruit® BSC is produced by taking several species of plants and running them through an exhaustive extraction process, which reduces color, odor, and concentrates the active principles. The extracts are blended at
the following percentages:
Bilberry 57.00%
Sugar Cane 24.00%
Sugar Maple 3.00%
Orange 8.00%
Lemon 8.00%
Once blended, the extracts are concentrated by vacuum distillation until a specified concentration of actives is achieved. The product is then filtered to eliminate any particulate matter. Since Multifruit® BSC is a natural
Type of Network & Supplies
• delivery special order related to and installation
OTHER COMPANIES
Portsaid Gulf Power
Suez Gulf Power
wprr